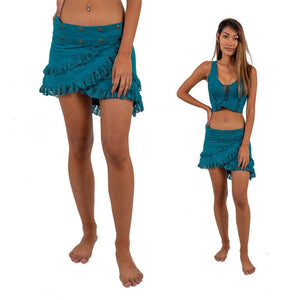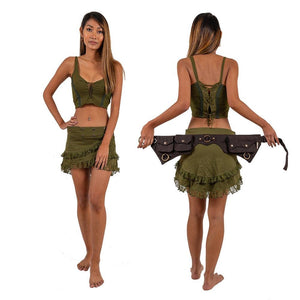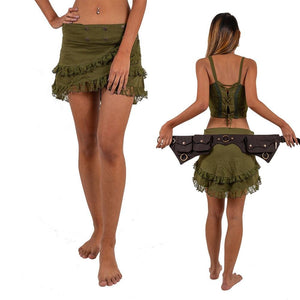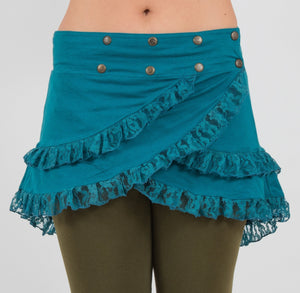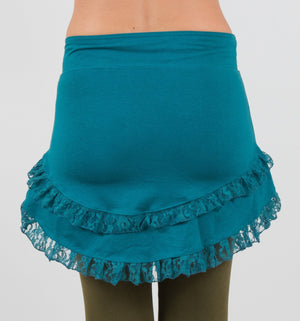 The perfect addition to any hippy festival outfit! Comfortable and stretchy, our Waterfall Pixie Skirt is a wrap around skirt secured with snap buttons. It has two lovely flowing layers with lace edging. 
The length is great worn on its own as a sexy mini skirt, or it can be matched with other layers for a tribal gypsy look. 
It fits US size 2-10 and UK size 6-14 and is available in only one size at the moment.
See our entire collection of women's festival clothing and enjoy free worldwide shipping on all items!
Age verification
By clicking enter you are verifying that you are old enough to consume alcohol.