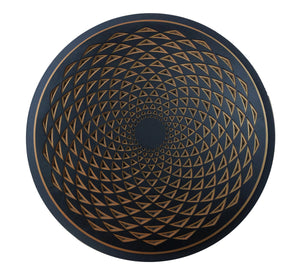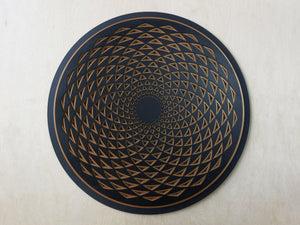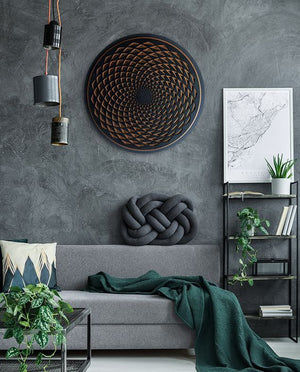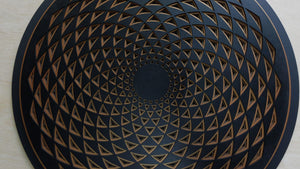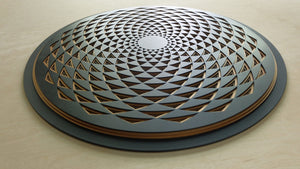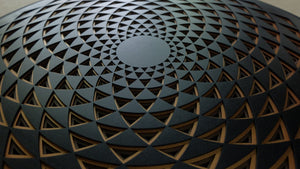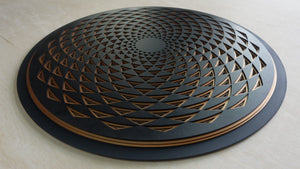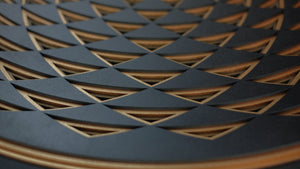 Wall Art Sacred Geometry Mandala "Sahasrara in black", 4 layers
Made of wood/fiberboard + laser cutting, covered with varnish.
It can be a great yoga gift, mandala decoration at a yoga studio, or just at home. On the backside, there is a wall mount. It can be hung on the wall or placed on furniture.
The Sahasrara chakra is the concentration of the spirituality of the human personality, it controls the disclosure of spiritual potential, openness and trust in the world, the ability to deeply understand the laws of the Universe, insight, connection with God, the energy of the Cosmos, following one's destiny and life purpose.
At the physiological level, Sahasrara is associated with health in general, with the work of the brain, in particular the pituitary gland.
Sahasrara is tuned to receive and radiate the most subtle vibrations belonging to the highest cosmic spheres, those that bring a person closer to his divine essence.
Available sizes:
Diametеr 60 сm/23,6 inches, Thickness 15 mm
Diametеr 70 сm/27,6 inches, Thickness 15 mm
Diametеr 80 сm/31,5 inches, Thickness 15 mm
Diametеr 90 сm/35,4 inches, Thickness 15 mm
Age verification
By clicking enter you are verifying that you are old enough to consume alcohol.