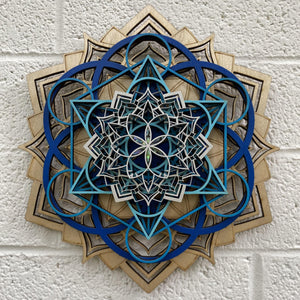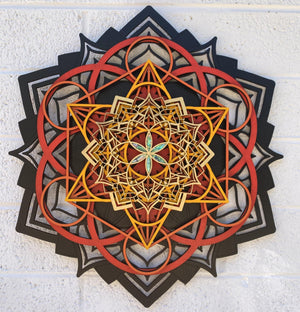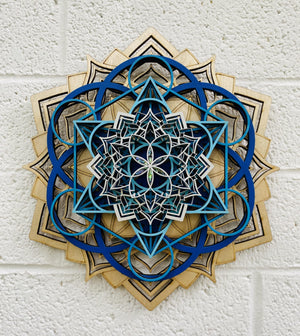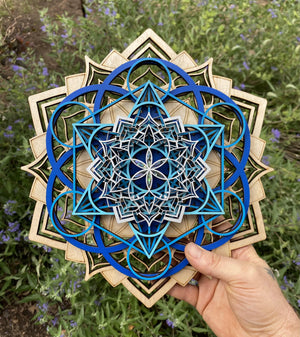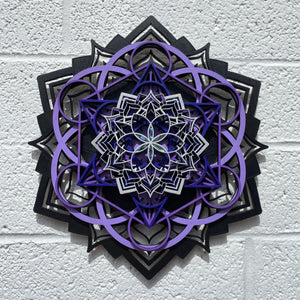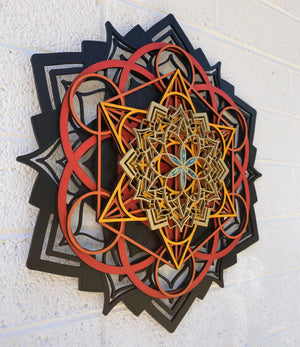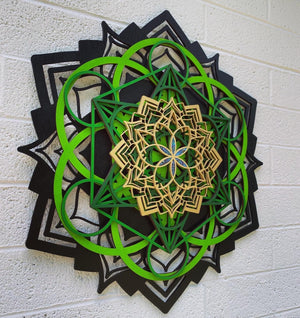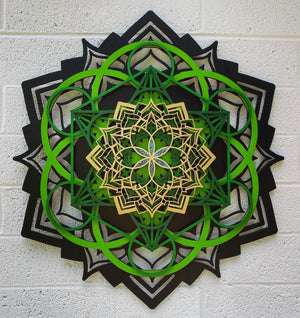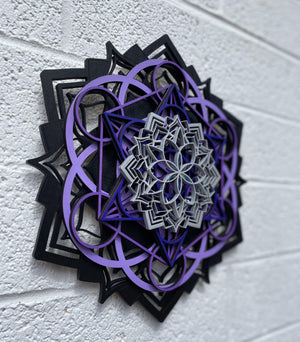 Regular price
$310.49
Sale price
$472.49
All of our psy art has Free worldwide shipping!
Lotus Mandala - Rising out from the murky waters. A lotus is born. The Seed of Life
and Metatron's Cube metabolizes from its many pedals.
6 layers of laser cut and laser etched birch plywood Hand-painted wood layers, inlaid with Blue Paua Abalone shell Inlays, glued together then finished with a light clear coat.
There is a custom wooden hanger on the back for easy hanging with a small nail or screw.
Sizes
Inches: 11.5" x 10.5" x 1.25"
Centimetres: 29.21 x 26.67 x 3.17 
Age verification
By clicking enter you are verifying that you are old enough to consume alcohol.