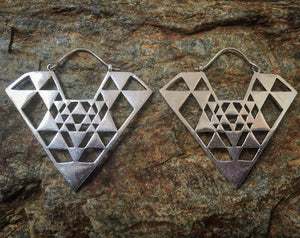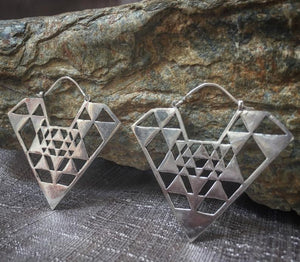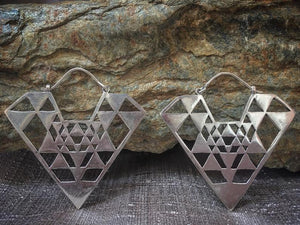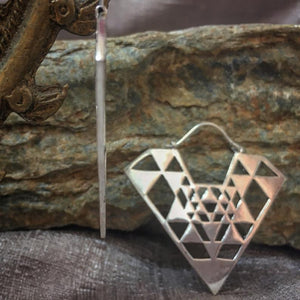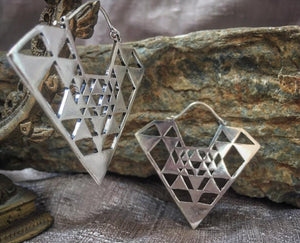 With their stunning geometric pattern, Trancentral's tribal earrings are carved inside to form triangles inside the triangle in keeping with the Yantra meditation style. Triangles represent Shiva and Shakti energy, together these energies keep harmony in the universe. This delicate design is thin and lightweight, perfect when you're dancing at pys events.

The front side and back side of the earring are the same for uniformity and quality.

To close, push the wire into the little clip in the back.

The design is nickel free, ensuring they are comfortable to wear for sensitive skin.
Details & Care
Brass material with a 2 micron thick coating in silver.

The earrings can be polished with a silver cloth to keep their shine.
Size & Fit
Length: 50 mm (from top of the wire to the tip of the triangle)

Width: 49 mm

Weight: 6.6 gr per earring
Age verification
By clicking enter you are verifying that you are old enough to consume alcohol.