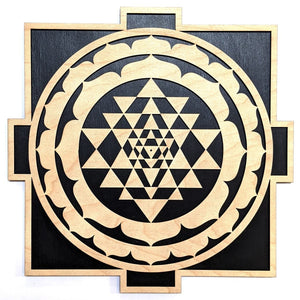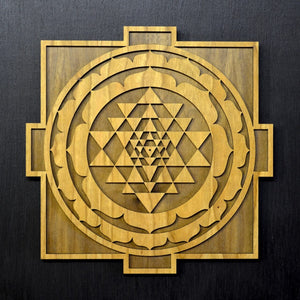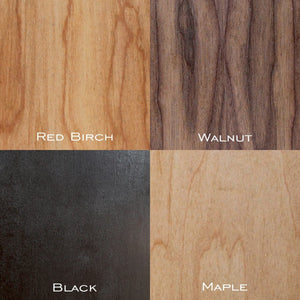 A yantra is a visual Mantra, something to focus upon during meditation to assist in deepening and strengthening medtitative states. The Sri yantra, also known as Sri Chakra, is called the mother of all yantras because all other yantras derive from it. In its three dimensional form, Sri Yantra is said to represent Mount Meru, the cosmic mountain at the center of the universe.
Laser cut from 2 layers of hardwood-veneered plywood, finished by hand and ready to hang with a laser cut wooden hanger on the back.
Please note that due to the natural origin of our hardwoods, the exact tone of and detail of each piece of wood will vary. Each piece is hand finished and hand selected to our quality standards, but we cannot control for any natural variation in the grain of the wood.
Created by LaserTrees. All of our hand-finished products are shipped from California, where they are produced as they are ordered. Please allow us a 1-2 week lead time to create and ship your order. 
Age verification
By clicking enter you are verifying that you are old enough to consume alcohol.