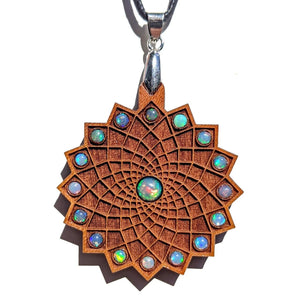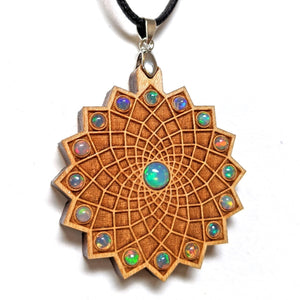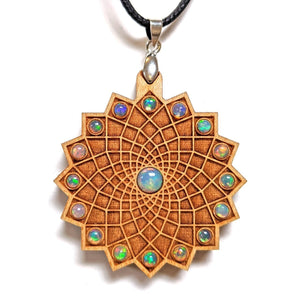 Honeycomb Grid by Marc Krell
This 1.75" talisman is laser cut from 1/4 inch Cherry hardwood and comes hung on a free adjustable cord! We hand finish all of our wood to show off it's uniquely beautiful grain and each gemstone is inlaid by hand in a geometrically perfect pattern, creating a powerful crystal grid!
6mm Ethiopian Opal
x16 3mm Ethiopian Opals surrounding
We do all of our woodwork and laser cutting in house, taking pride in our ability to create to the highest quality. We choose to use a natural mineral oil and sealant to show off the grain of the wood, rather than using stains or dyes.
Created by LaserTrees. All of our hand-finished products are shipped from California, where they are produced as they are ordered. Please allow us a 1-2 week lead time to create and ship your order. 

Age verification
By clicking enter you are verifying that you are old enough to consume alcohol.