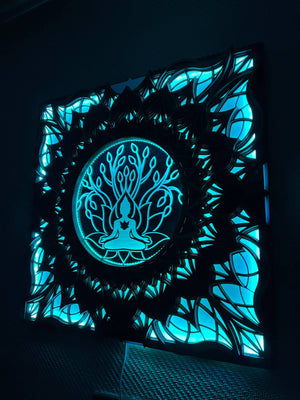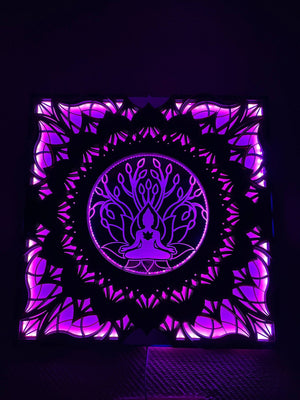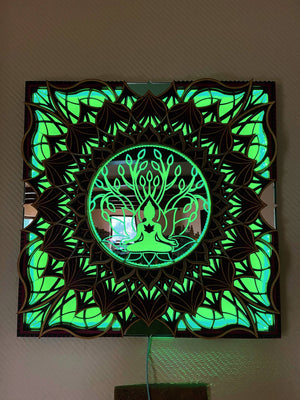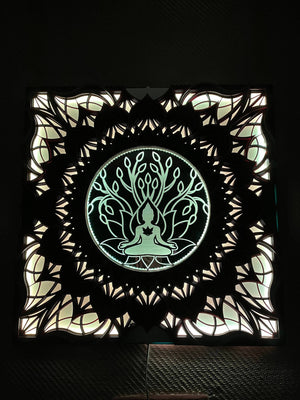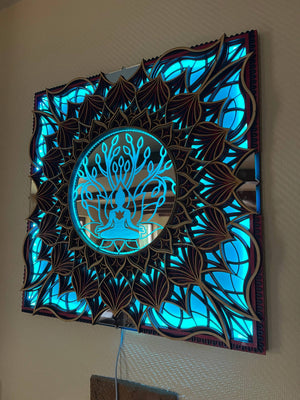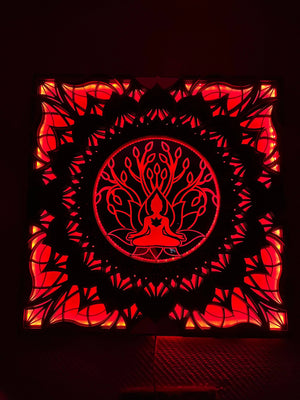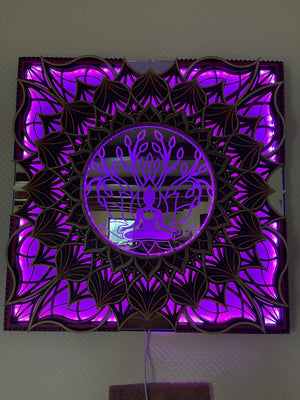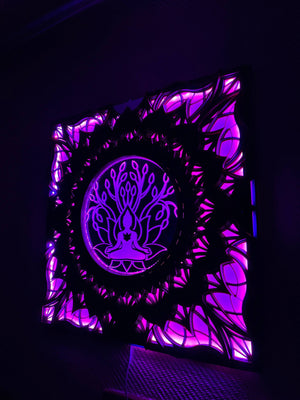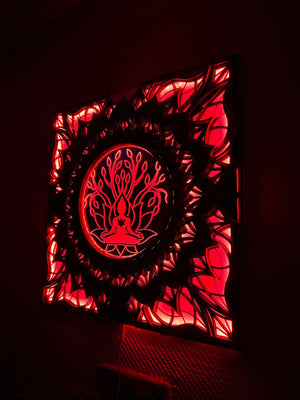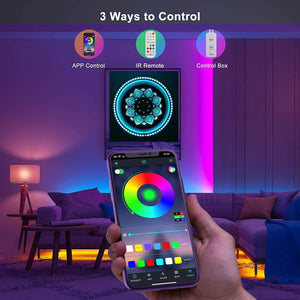 Regular price
$674.99
Sale price
$1,349.99
All of our psy art has Free worldwide shipping!

Limited edition Psychedelic wall art
Handmade
Materials: Plastic, wood
Depth: 18 centimeters

Size:58x58 Centimeters // 22.8x22.8 Inches

Wall art is that finishing element that can help pull a space together and make it feel complete. It is that little extra touch that can make your space from simply looking functional to appearing as if it should grace the pages of an interior design magazine. This wood décor will fill your home spaces and create a modern eclectic bohemian-style living atmosphere, full of personality and good energy.

We use the best quality 3mm plywood. The installation has 6 layers of plywood. Made with laser cut machine, sanded, varnished, spray painted. Mandala gives a harmonious vibe environment to your home. It's a great way to decorate your home wall!

Materials:
• wood, plywood, acryl, spray paint

Measurements:
• Thickness: 3 centimeters // 1.2 Inches

RF Touch remote control :
Size: 120*52*20mm
Power: 2 pcs AAA battery (not included)
Material: ABS
Fabrication processing: Multicolor printing & UV varnish

RGBW LED Controller:
Size: 85 x 45 x 23 mm
Working voltage: DC 12V ~ 24V
Max load per channel: 6A
Total Output Current: 24A
Output connection: Common Anode(+)
Control distance: 30 m/ 98ft
Programs: 9kinds

Ultra-bright 5050 SMD LED with long life span >50,000 hours

Wireless (Bluetooth) controller set-up:

1. Download this free app: https://play.google.com/store/apps/details?id=wl.smartled&hl=en&gl=US
2. Follow instructions on how to use it.

Through this mobile APP, you can not only control the color, brightness and color temperature of the LED strips but also set up all kinds of fancy flash mode; Also this APP can change the light of the LED strip according to the rhythm of the music. This APP can set and control several LED strips through Bluetooth and the operation is very simple, easy to learn and easy to use.

Program Procedure :
1. Wire all controller devices to one power supply or power strips but don't turn it on yet
2. With the power off, grab the smart device and have the app opened to your specific controller type
3. power on the controller
4. Within 3 seconds of providing power press the top button once in the app on a smart device

If programming was successful, any connected light strip should blink twice slowly and the remote will immediately be functional.


Please note: this wall decor is created using natural wood. Therefore, the wood grains and color can slightly vary from one piece to another, making each piece one of a kind.

Note - there is a hook on the other side for wall hanging. The item uses a European electric plug an adapter for other kinds of plug-ins is NOT included.

Age verification
By clicking enter you are verifying that you are old enough to consume alcohol.