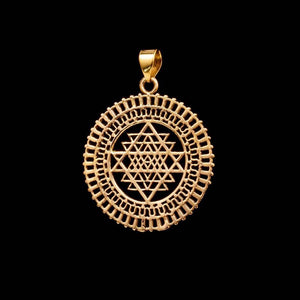 Regular price
$44.54
Sale price
$51.29
What is the Sri Yantra?
It's an ancient Sacred Symbol from the Indian Vedic tradition. It carries the energy of shiva and represents the unity of divine feminine and masculine.
It is a powerful sacred geometry symbol made up of many triangles and used for third eye activation and meditation. 
Around 1 1/2" (40mm) in diameter
100% Nickel Free Brass
Age verification
By clicking enter you are verifying that you are old enough to consume alcohol.