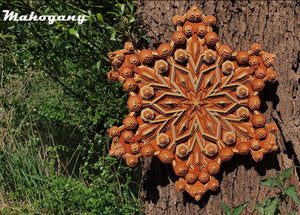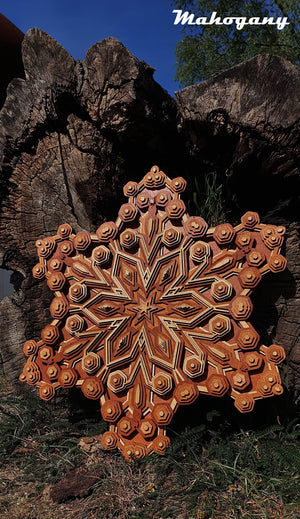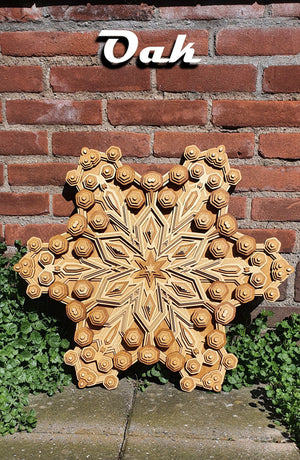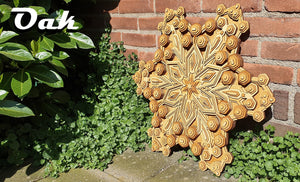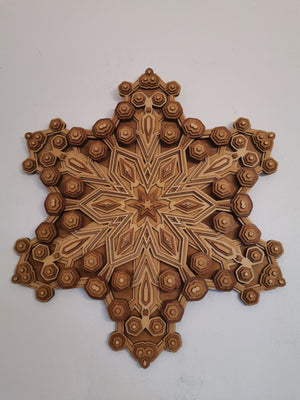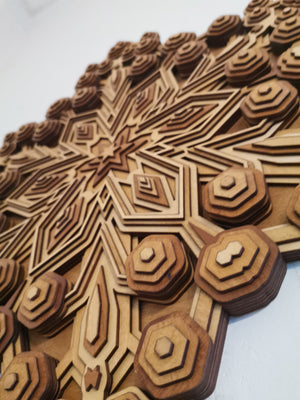 Free worldwide shipping
wooden mandala wall art that will turn your home into a magical universe!
Handmade 
Height: 59.5 centimeters
Width: 59.5 centimeters 
Depth: 2.5 centimeters
Radiate is a gorgeous wall art piece inspired by sacred geometry and the cosmos. Think of a star shining bright, radiating its light. This is the effect you can achieve in your home or workspace. Radiate is a multilayer laser-cut object made of birch plywood stained in mahogany and oak. It has over 150 pieces all carefully glued together to create a stunning piece of wall decoration. There are a few gradient tone variations you can choose from. This is a rare item because no more than 20 reproductions will be made, each to be numbered and signed. Please note that once you place an order, it may take 10 days before sending.
Age verification
By clicking enter you are verifying that you are old enough to consume alcohol.