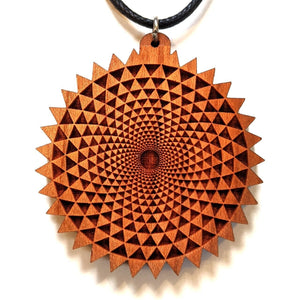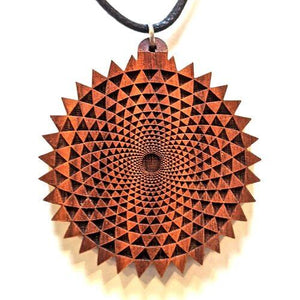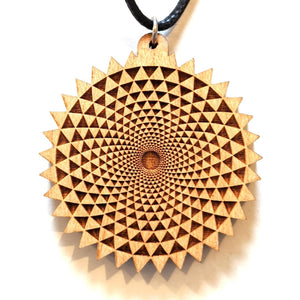 Triangles arranged into a grid based on Phi (Fibonacci) math, a naturally occurring pattern seen in pine cones, storms, galaxies and on many scales of the known universe.
You can choose between our hand-finished Maple, Cherry, Walnut or African Padauk hardwoods, cut to about ¼" thick and naturally colored without any stains or dyes.  Each art pendant includes a free waxed cotton cord tied into an adjustable slip knot.
Created by LaserTrees. All of our hand-finished products are shipped from California, where they are produced as they are ordered. Please allow us a 1-2 week lead time to create and ship your order. 

Age verification
By clicking enter you are verifying that you are old enough to consume alcohol.