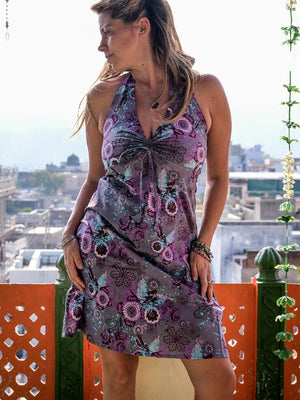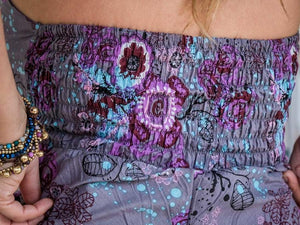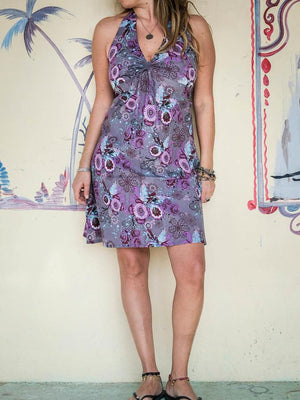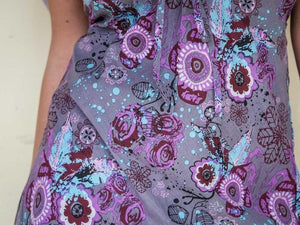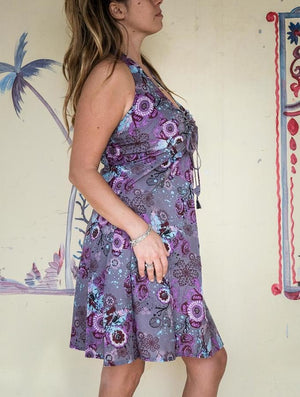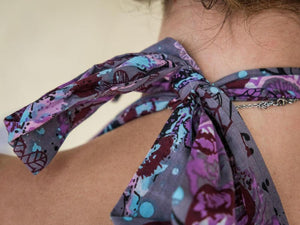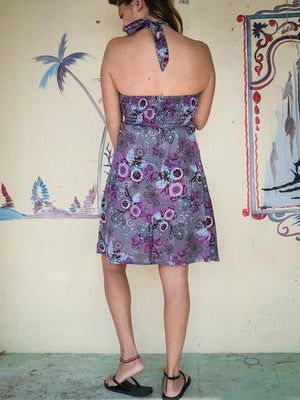 Short dress with skirt, elasticated back and lacing behind the neck, perfect for your summer!
Medha is the dress with short skirt, V-neck, back neck, elasticated back .... suitable for any occasion!
Among the short dresses in Namastemood this is the one that will most recall your days at the beach. It is a dress with mini skirt, embellished with an adjustable V-neckline with laces. It has no shoulder straps but a nice lacing behind the neck.
Medha can be used as a swimsuit cover on the beach, but also during an aperitif, dinner or after dinner, since the spirit of Namastemood's ethnic clothes is their versatility. You can wear them in a million ways. And you, how will you show it off?
The characteristics of your Namastemood dress
Each Namastemood product comes from the love for the East, its fabrics and its colors; discover the details:
Elasticated back

Knot fastening behind the neck

Laces to adjust the neckline

Short skirt

Color: Ethnic floral lilac

Fabric: 100% cotton

Washing: max 30 ° or delicate cycle

Origin of the fabrics: India

Processing: India
Namastemood brand clothes are recognizable by the original label with Ganesha
Our guide to a perfect size (and guaranteed!)

Age verification
By clicking enter you are verifying that you are old enough to consume alcohol.