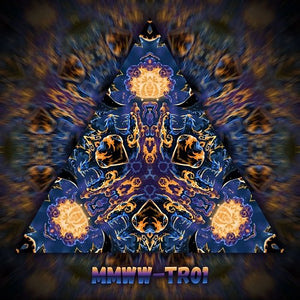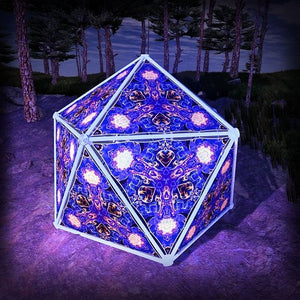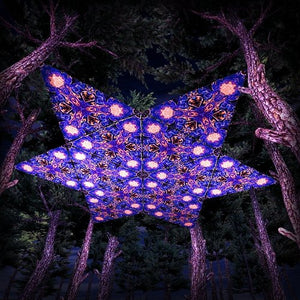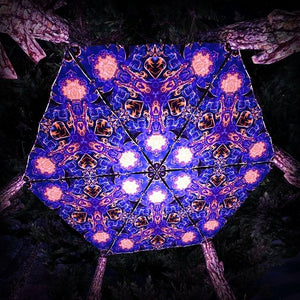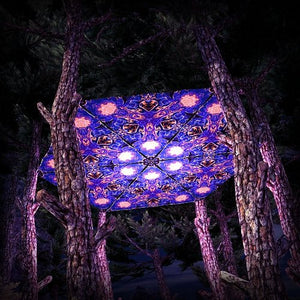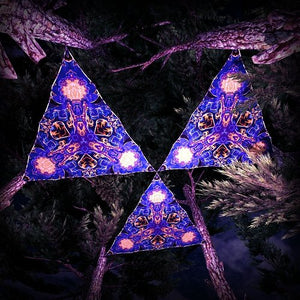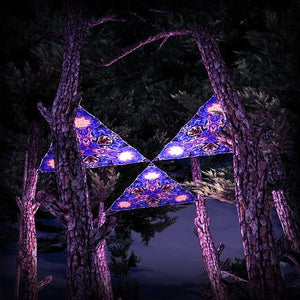 The amazing level of details will make you loose yourself in the psychedelic worlds of infinite patterns and trippy characters.
We have 4 size options:
🔥 1,27m×1,12m / 4,16'x3,67′ safe stretch (fits UV-Hexagon)
🔥 1,5mx1,3m / 4,92'x4,26′ safe stretch 
🔥 2,25mx1,8m / 7,38'x5,9′ safe stretch (fits UV-Hexagram size M)
🔥 4,5mx3,9m / 14,76'x12,79′ safe stretch (fits UV-Hexagram size L)
⭐️ Full UV-Effect
⭐️ Printed on durable fabric
⭐️ Very easy to connect one to another
⭐️ Suitable for machine wash
Super-bright Full-UV-Print on lycra for an amazing psychedelic effect
Black rubber band going across the edge for extra sturdiness
6 loops – one on each corner and one in the middle of every side
6 carabiners for easy hanging
3 stoppers for adjusting the position of the triangle if you mount it on wireframe. You can find more information about these stoppers.
Plus with every order containing lycra products you will get:
10m/32.8′ of firm rope for mounting
8 hooked screws with dowels for building the wireframe
Age verification
By clicking enter you are verifying that you are old enough to consume alcohol.