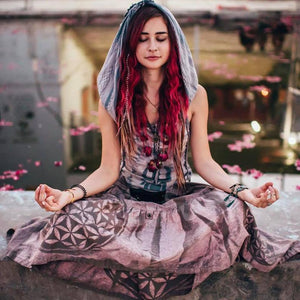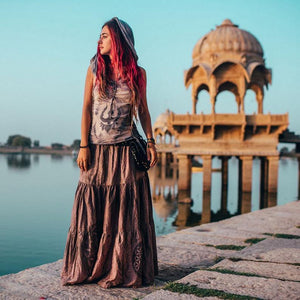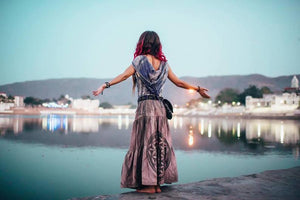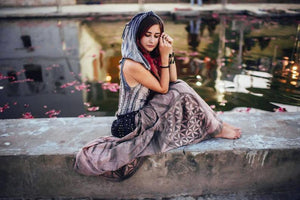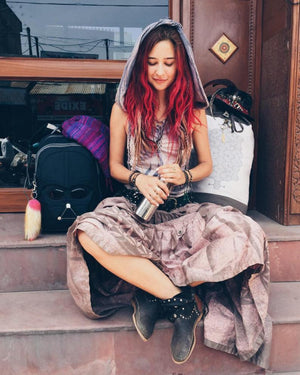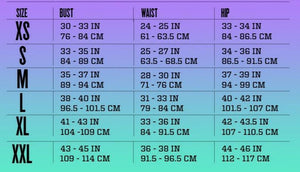 You'll love this dreamy light blue, sleeveless rave hoodie from Trancentral Shop's best-selling festival clothing collection. Perfect for psychedelic wear and psytrance festival events, this top is one of our premier picks of the season. The alternative fashion brand, "Love Light Earth" packs plenty of Shiva power.
With its light blue tie dye finish, this Trishul top is made of the softest stretch cotton with a hint of lycra for added comfort.

Each piece is hand printed, therefore every piece is unique and prints and colors vary due to their custom nature.
Details & Care
Made in Russia
Generous hood
Stretch cotton lycra mix
Shipping
Production time may take up to 14 days.

Size & Fit
Available sizes: XS, S, M, L, XL and XXL
Age verification
By clicking enter you are verifying that you are old enough to consume alcohol.