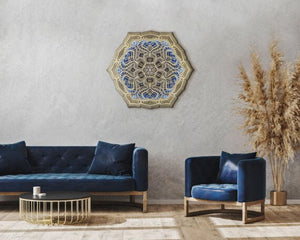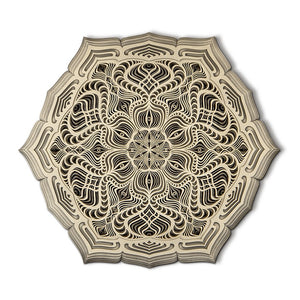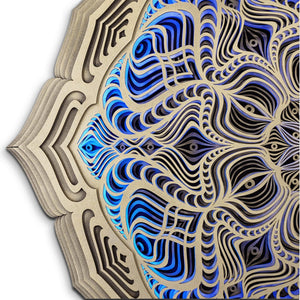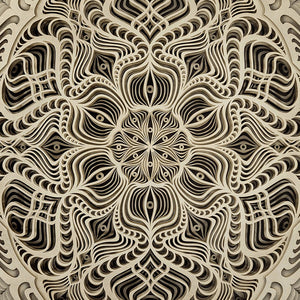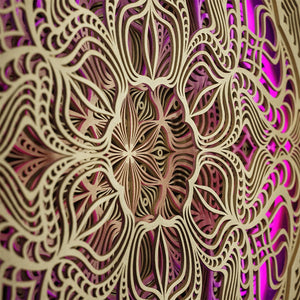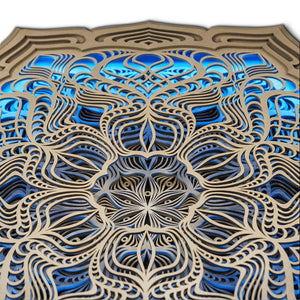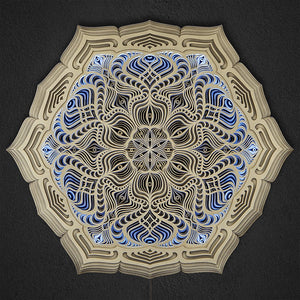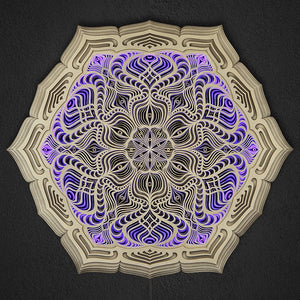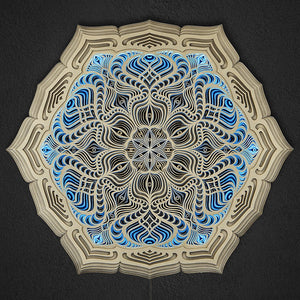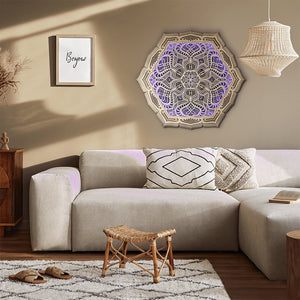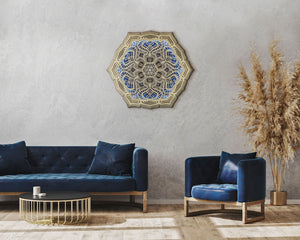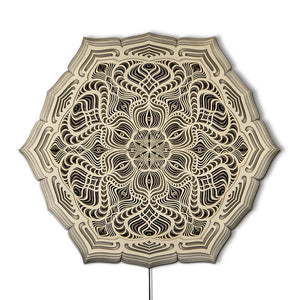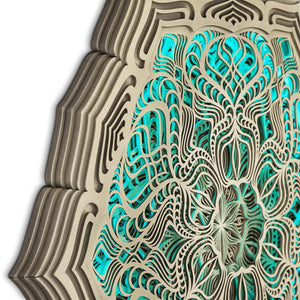 Wall Art Deco Sacred Geometry Sculpture Led Lamp "Golden Teacher"
LED Lamp Hexagonal Wooden Mandala Sacred Geometry Meditation Wall Art Decoration for home, studio Wall Hanging
Golden Teacher is a name of psychedelic mushroom, spiritual classic that has been around for ages. According to the Indians, the Golden Teacher can talk to a person in an unusual way for him, not verbally, but sensually, by contemplating pictures and images that can only be perceived by the Soul.
Golden Teacher reminds about spiritual classic that has been around for ages, but illegal of most countries in the world. Our Golden Teacher is absolutely legal and absolutelу magical.
Look at the changing colors of our lamp and listen to your heart. The Golden Teacher will tell you the right direction, answers to exciting questions and help you overcome the fears lurking in the depths of your soul.
This wooden mandala-lamp will be a wonderful decoration for any room in your home: living room, dining room, bedroom, study, art studio, relaxation and meditation room, chill space, yoga or martial arts studio. The lamp can be hung on the wall, it can also be placed on furniture.
Details:
Material: wood. Wooden frame and laser-cut MDF layers
Thicknesses of layers: 3/8 mm
Handmade & Laser cut
Hand painted
Covered with acrylic varnish and high-quality Italian paints
All materials are certified and approved for interior use
Operated by remote control (included). You can change colors of the light,
brightness, speed of changing colors
20 colors of light
19 preprogrammed modes
The LED controller remembers the last setting
All lamps are completed with:
Remote control
Universal transformer for a 110/220V power line with a standard European plug.
Wall mount on the backside for hanging on a common screw or nail.
Packed with 100% recycled material
! The length of the power cable is 1m. You can specify a different cable length and also choose a color (black or white) and type of plug.
Age verification
By clicking enter you are verifying that you are old enough to consume alcohol.