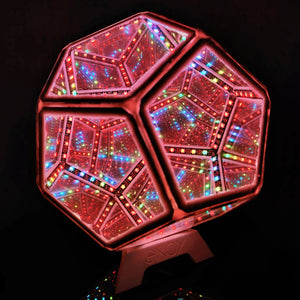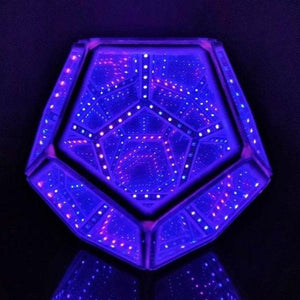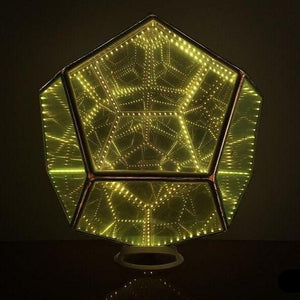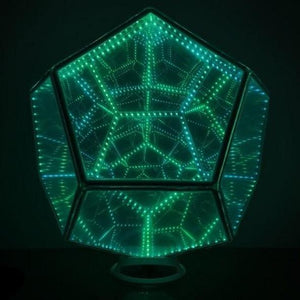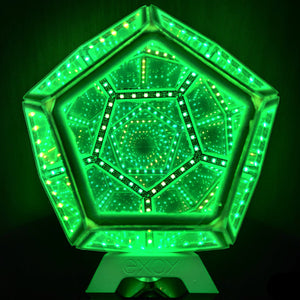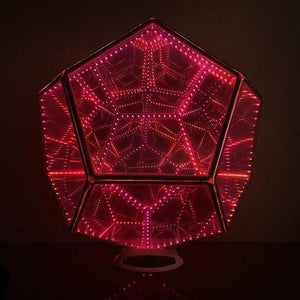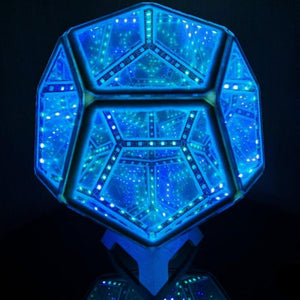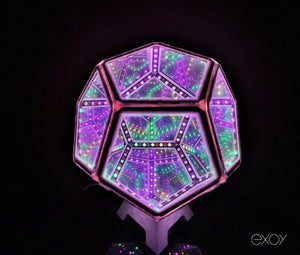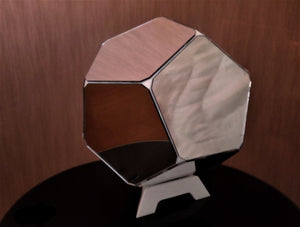 Regular price
$499.99
Sale price
$999.99
FREE Shipping with FedEx
The Dodecahedron is a unique hyperdodecahedron made to impress. The dodecahedron is made out of plexiglass with inward-facing semi-transparent mirror film that creates an infinite number of reflections when looking from any angle. The infinity effect is a breathtaking fourth-dimension representation in our world.

Please bear in mind that we produce each cube per order, the production time is up to 2 weeks.

It is an excellent interior decor and an indispensable part of parties, due to the music sync modes. The dodecahedron reacts to the music in real-time, literally bringing it to life, letting you perceive the rhythm the new way.

We offer several sizes - 28 cm (11 inches) and 42 cm (16.5 inches) in height. The dodecahedron can be put on the side (protection included), or on the stand (included).

This product is packed into a strong cardboard box with a thick layer of foam inside to protect it from any damage. In case of any damage, we provide the replacement product for free. The products are sent with FedEx.

We can also make custom-sized dodecahedrons, please contact us for a custom listing.
Age verification
By clicking enter you are verifying that you are old enough to consume alcohol.