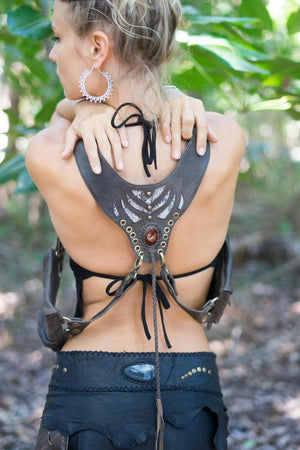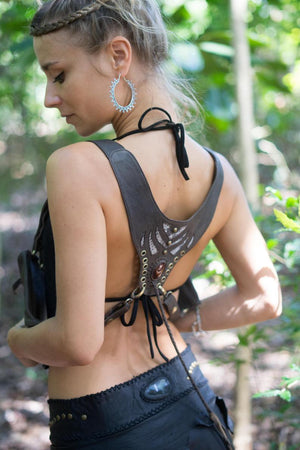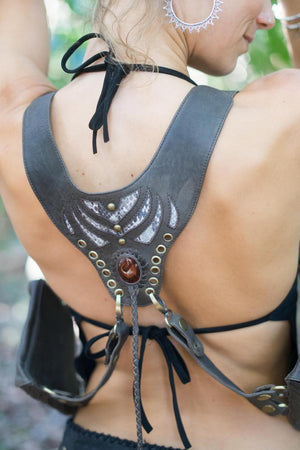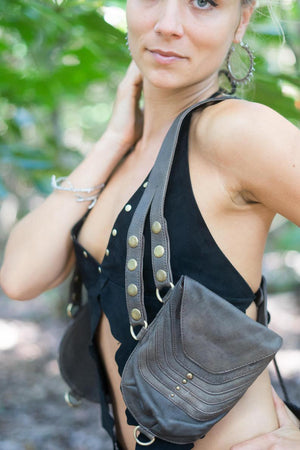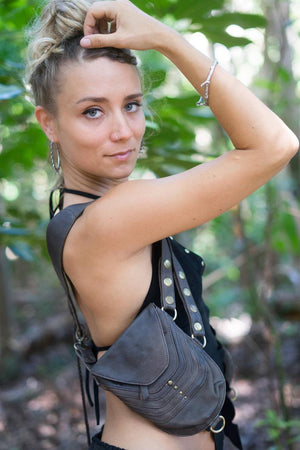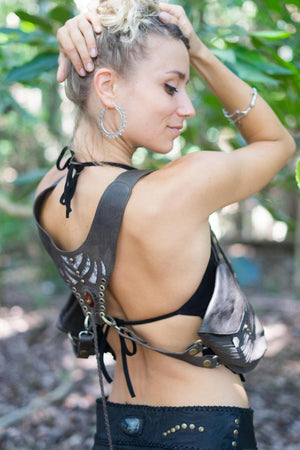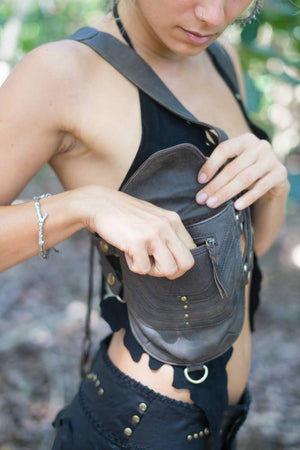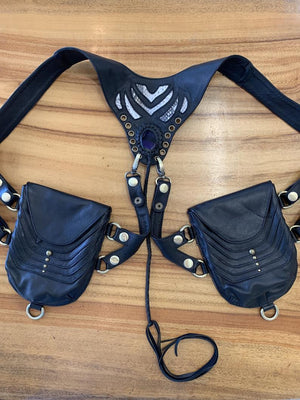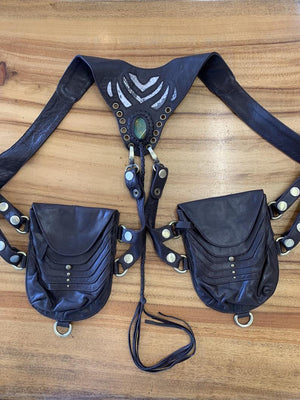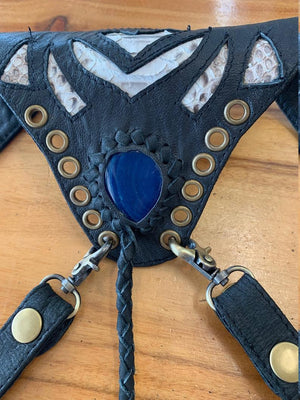 Leather art at its best!
Handmade with care, decorated with studs, this is the ultimate accessory.
Enough room for all your belongings.
Unique and never two alike!

Measurements:

Main pocket:
*HEIGHT : 7 inches
*WIDTH : 5 inches (narrows to 4 inches at end of the pocket)
Zip pocket:
*HEIGHT : 4.5 inches
*WIDTH : 3.5 inches at zip (opens up to 4 inches inside the zip pocket)
Age verification
By clicking enter you are verifying that you are old enough to consume alcohol.