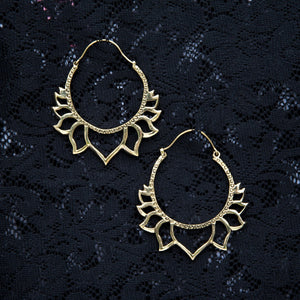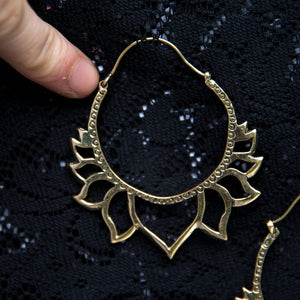 Beautiful Lotus hoop earrings in brass.
The eleven leafed lotus flower is the motif, but there is also some beautiful hammer work around the hoop itself. These are large earrings, and are really striking when worn, either as part of your festival gear, tribal dance outfit, or simply as part of your everyday outfits.
The clasp is easy to use and adds a level of security!
Length: 60 mm
Top to bottom: 63.5 mm
100% Nickel Free Brass
Age verification
By clicking enter you are verifying that you are old enough to consume alcohol.