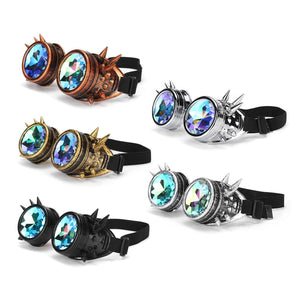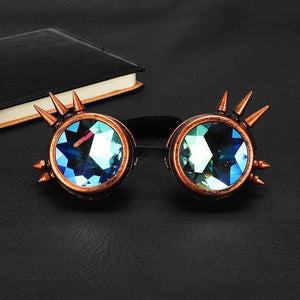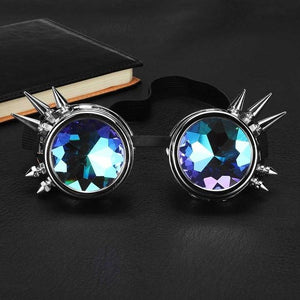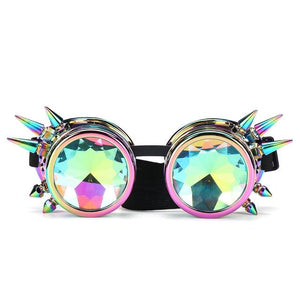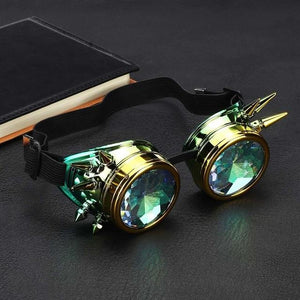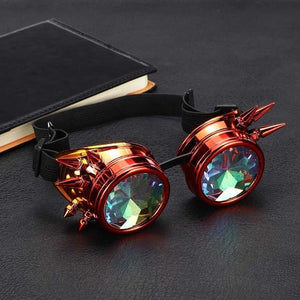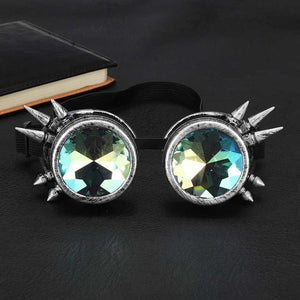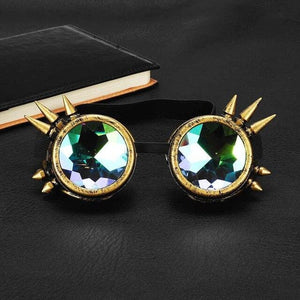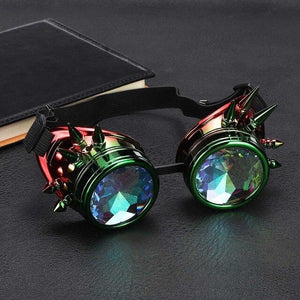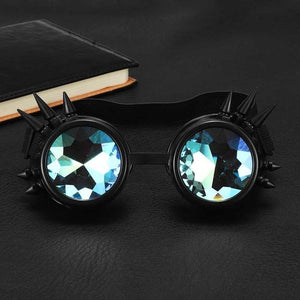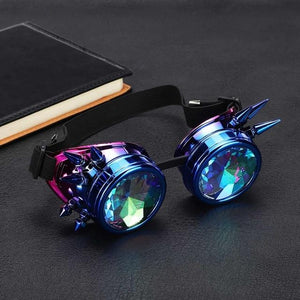 Trancentral's festival clothing collection ensures you're dressed in style from head-to-toe for any pytrance or psychedelic event. These kaleidoscope colorful lightweight glasses pack plenty of pys appeal. Perfect for outdoor events, they benefit from an adjustable fit to ensure they stay securely in place, when you're dancing.

Helps protect eyes from harmful UVA UVB rays and strong light.

Rainbow crystal lens create a dazzling kaleidoscope with bursts of vivid colors.

These steampunk goggles are made for fun and fantasy and are available in 10 different metallic finishes.
Details & Care

Made in China

Plastic frame and polycarbonate lens
Size & Fit 
Adjustable fit with elasticated band
Age verification
By clicking enter you are verifying that you are old enough to consume alcohol.