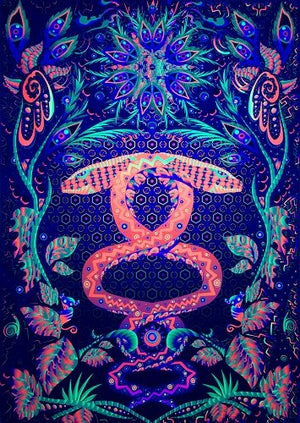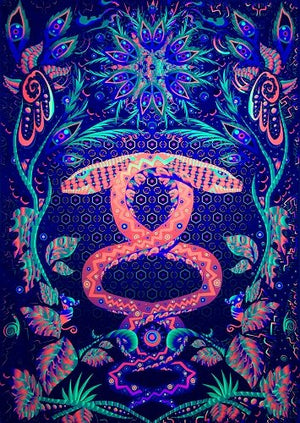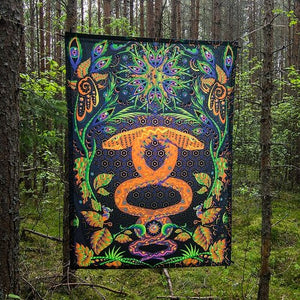 This trippy psychedelic Jungle Snake UV-reactive tapestry is perfect for decorating:
– Psytrance party
– Open-air festival
– Chill-out space
Backdrop / Tapestry technical details:
– The print on light textile is made with fluorescent paint so it glows in the UV (black) light.
– The backdrop has loops on the corners so it's easy to set up the deco.
– Perfect for party decoration or for a chill out space.
Age verification
By clicking enter you are verifying that you are old enough to consume alcohol.