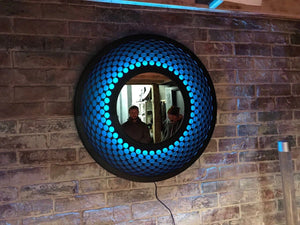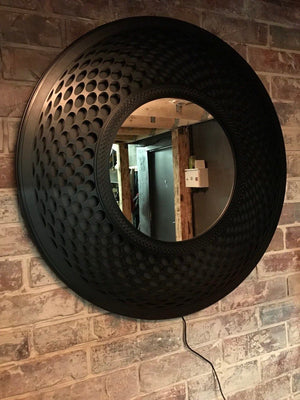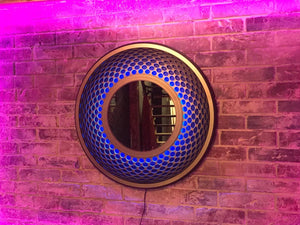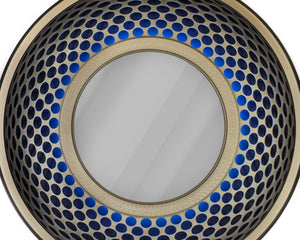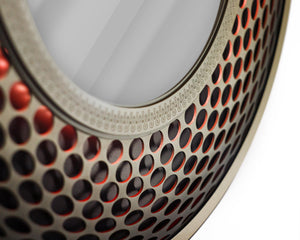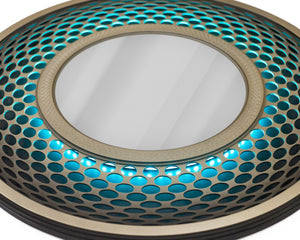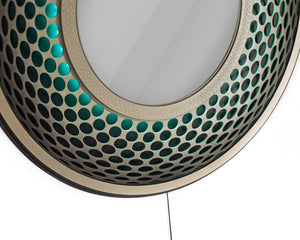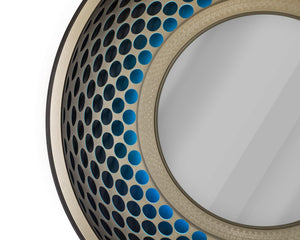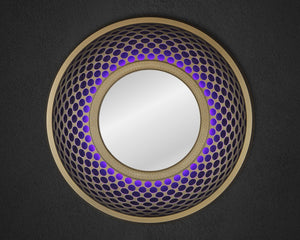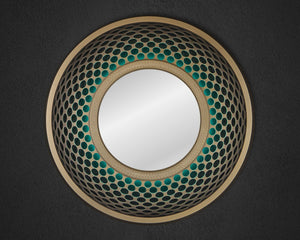 Bright and spectacular object of art in a modern style.
Suitable for loft style, hi-tech, techno, disco, op art, minimalism. Creates a stylish and noticeable interior anywhere. For a restaurant, club, reception, beauty salon, barber shop and etc.. Also can be used in home decor, bathroom, bedroom, living room, modern kitchen. This product has a triple function: as a mirror, a lamp and an art object.
Available sizes for this mandala and the inner mirror:
1. 60см (mirror 32cm)
2. 70см (mirror 34cm)
3. 80см (mirror 39cm)
4. 90см
Made of MDF + laser cutting, painted and covered with varnish.
With remote (included) you can change:
– 20 colors of the light
– brightness
– speed of changing colors
– 22 preprogrammed modes
– the LED controller remembers the last setting
All the lamps are equipped with a universal power supply for a 110/220V power line with a cable 2 meters.
Features:
– For this model, we are using a Glass mirror.
– wooden frame (MDF) available in three colors,
– top quality acrylic paints,
– LED lighting with remote control
– On the backside, there is a wall mount.
Age verification
By clicking enter you are verifying that you are old enough to consume alcohol.