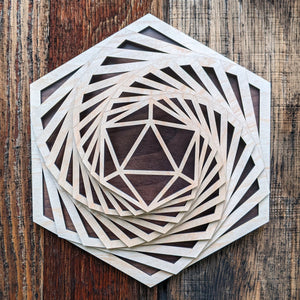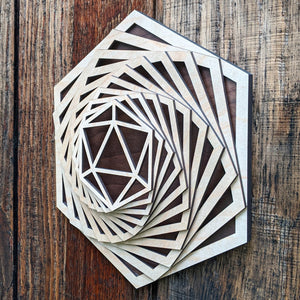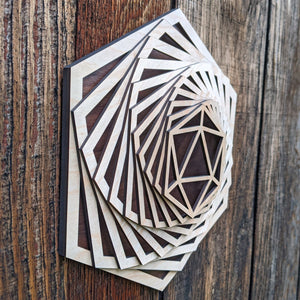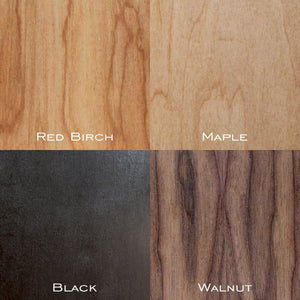 Regular price
$134.99
Sale price
$269.99
Laser-cut from hardwood-veneered plywood with your choice of Maple or Birch for the detail and Walnut or painted black birch on the backing, finished by hand and ready to hang with a laser-cut wooden hanger on the back. Carefully assembled into a 3D spiral that stands off of the backing piece in a beautifully dramatic way! Pictured in Maple on Walnut.
You can read about the cultural meanings of the woods we use

 

here.
'Icosahedron Hexagon Spiral' Wall Art design by Shawn Kessler. 
Please note that due to the natural origin of our hardwoods, the exact tone and detail of each piece of wood will vary. Each piece is hand-finished and hand-selected to our quality standards, but we cannot control for any natural variation in the grain of the wood.
Age verification
By clicking enter you are verifying that you are old enough to consume alcohol.