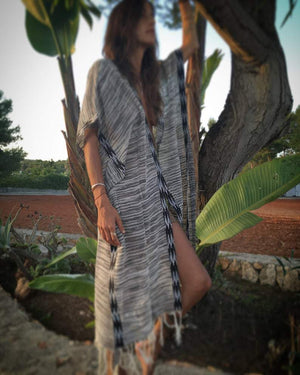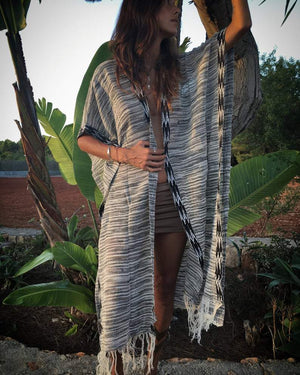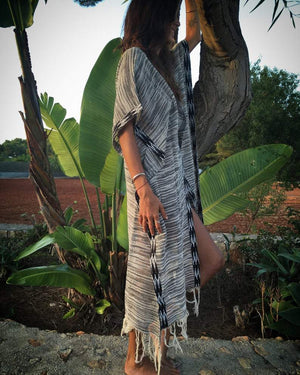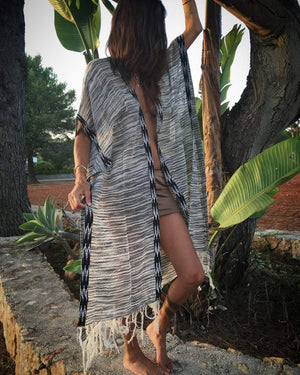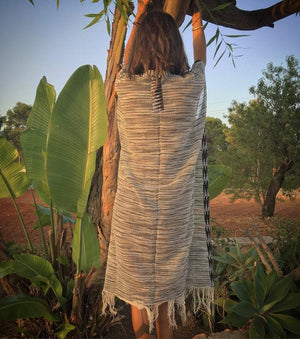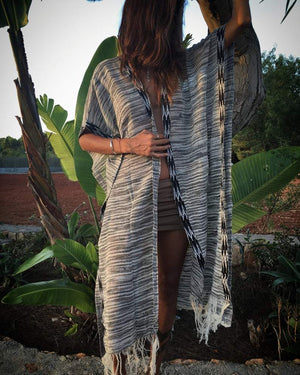 Trancentral's gorgeous knit doubles as a lightweight kaftan coat for psytrance festivals and a cozy robe when you're lounging at home. Expertly woven from a breathable handloom cotton in black and white with contrast trim, this design is perfect for beach or everyday looks. It brings style to psytrance festival outfits with its elegant, flowing silhouette.

Slip-on, flattering design, which fits all body shapes

Fringe tassels gives movement and shape when you're dancing

Made for nomad adventures
Details & Care
Handloom knit

100% eco-friendly and sustainable cotton
Size & Fit
Length: 113 cm with 14 cm fringe

Width: 90 cm
Age verification
By clicking enter you are verifying that you are old enough to consume alcohol.