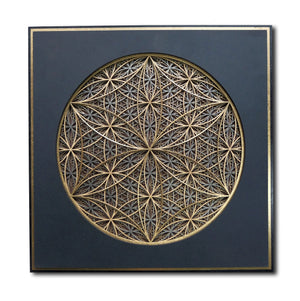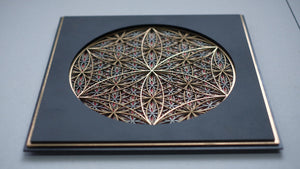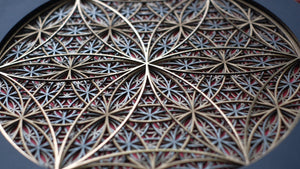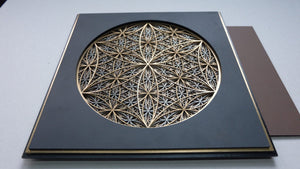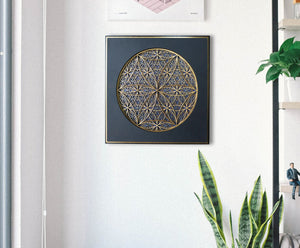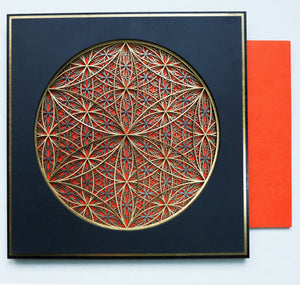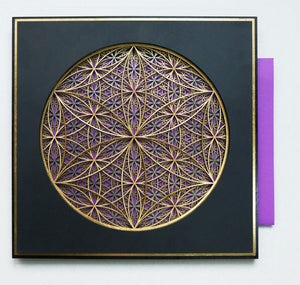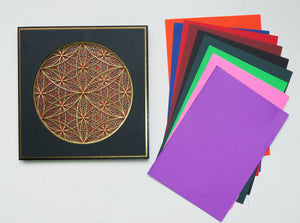 30cm/11.8in.
40cm/15.8in.
Elegant decor for the interior. Laconic black frame and elegant jewelry lines. The perfect gift for people who love Sacred Geometry or just beautiful design.
Compact size. It does not take up much space, but still possesses all the magical qualities of Sacred Geometry. Let the invisible energy positively influence the harmony of your space.
It`s the wall decoration that always matches your mood. The idea of a changeable background will appeal to anyone who values choice above all else and loves changes and updates. With the simple move of your hand, you can transform the mandala. On the side of the product there is a pocket where you can insert a replacement sheet of a different color. We send you three colors, but feel free to use any of the desired colors for the background. An innovative ability to change it in accordance with your internal state, season, mood, color of walls or other interior items around.
Made of a sturdy wooden base and frame, with cardboard inner parts. Painted and covered with high-quality acrylic varnish. The hook on the back allows you to hang it on the wall or place it on furniture.
Age verification
By clicking enter you are verifying that you are old enough to consume alcohol.