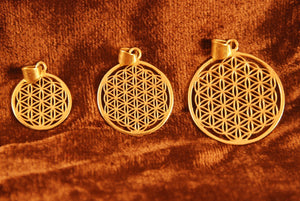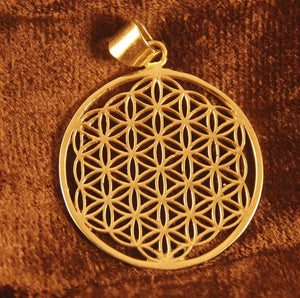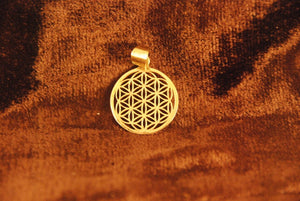 Beautiful sacred symbol of the flower of life, an important tool in meditation and visualisation.
Striking when worn as necklace, or play around with it, and see what new ways you find to show it off!
Makes the perfect spiritual gift for someone you love.
These gold toned brass pendants come in four sizes:
Small diameter is 23mm, around 1"
Medium diameter is 30mm, around 1 1/4"
Large diameter is 40mm, around 1 1/2"
Extra large diameter is 43mm, almost 2"
Chains sold separately.
100% Nickel Free Brass
Age verification
By clicking enter you are verifying that you are old enough to consume alcohol.