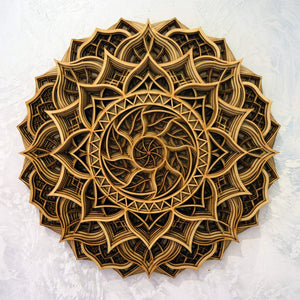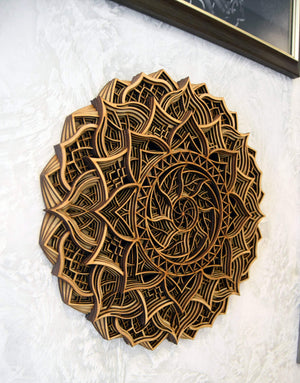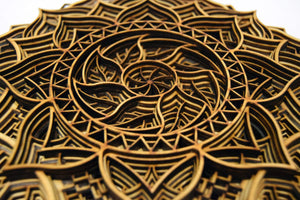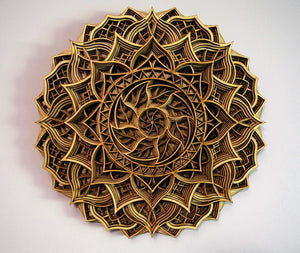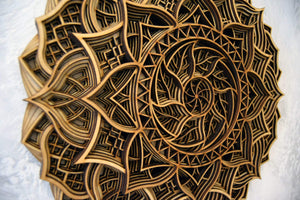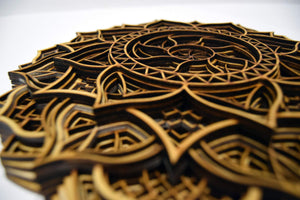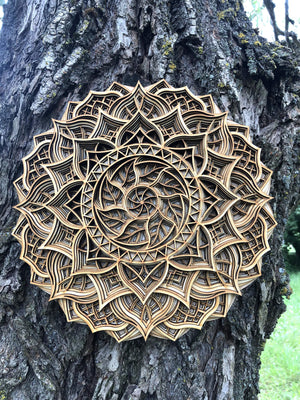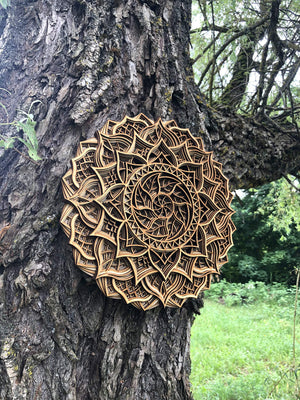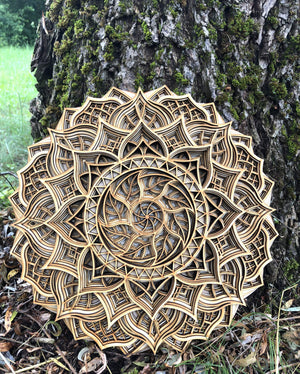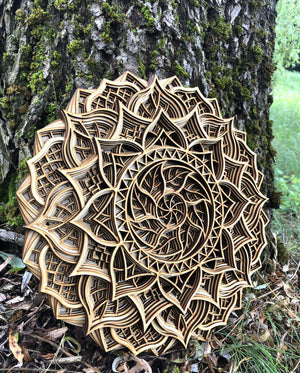 Regular price
$188.99
Sale price
$350.99
A stunning piece of psychedelic wooden 3D wall art, this Floral Mandala will look great in your home, studio, meditation, or chillout space. Sacred geometry symbols resonate across nature, reminding us of the interconnectedness between life on Earth and universal consciousness.
Mandala symbols are used for prayer, meditation, healing, and art therapy for people of all ages. Handmade from multiple layers of plywood.
Floral Wooden Mandala Art Features
Handmade
Material: Plywood
Thickness: 24 mm
Cleanable and Reusable
Sizes
12in (30cm)

14in (36cm)

18in (45cm)

23in (58cm)
Ready to ShipThis handmade wall art can be used to offer as a gift to lovers, friends, and dear ones at special events like birthday parties, wedding ceremonies, engagement celebrations, Christmas, and other special days.
Please note: this wall decor is created using natural wood. Therefore, the wood grains and color can slightly vary from one piece to another, making each piece one of a kind.
Note - there is a hook on the other side for wall hanging.
See our entire collection of Wooden Wall Art.
Age verification
By clicking enter you are verifying that you are old enough to consume alcohol.