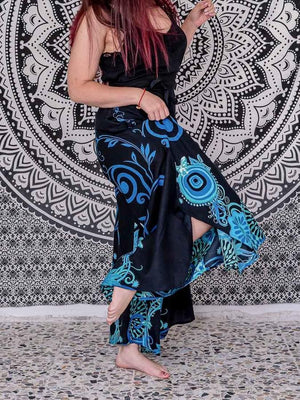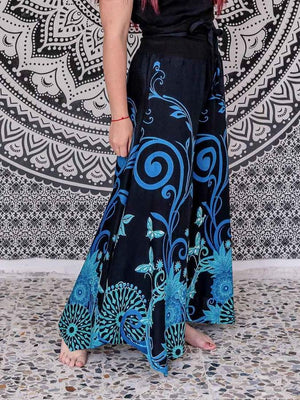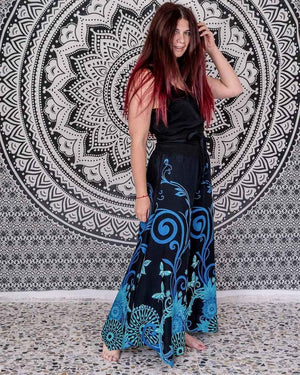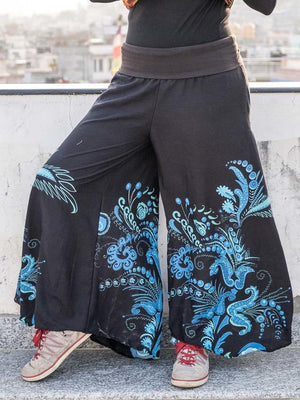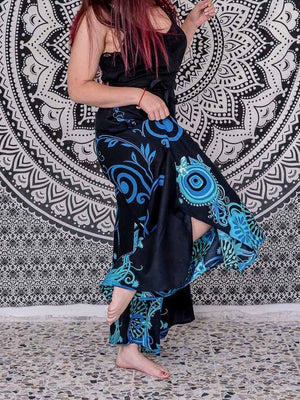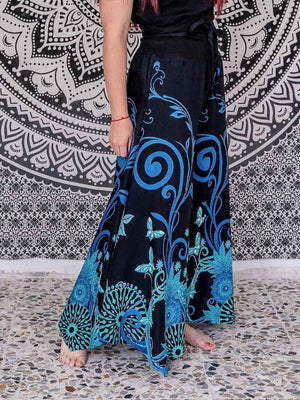 Keertana is the colorful flared trousers, with a thick elastic waistband, suitable for any occasion!
Namastemood has created these colorful trousers embellished with a wide leg, which combined with the elastic and tight waistband, create a harmonious and sinuous effect. They are ethnic and alternative and they are an explosion of color to be used in all occasions. They are elegant with a short tank top, or placed inside the band, with a shrug, or casual for your daily life, in the office or for a walk in the center, with a sneakers. The cotton is thick and therefore you can use them even during the mid-seasons, but it also remains a cool trousers on your warm summer evenings. What will be your favorite colour mix?
The features of your Namastemood trousers
Every Namastemood product is born from the love for the East, its fabrics and its colors; discover the details:
Black elastic waistband
Flared leg
Colour: Black with blu butterfly print
Fabric: 100% Rayon
Wash: max 30° or delicate cycle
Origin of fabrics: Nepal
Processing: Nepal
The original Namastemood brand is recognizable by the label with Ganesha.
Our guide for a perfect size!
Consult our chart to choose the right size for your new Namastemood garment. If you were not satisfied, don't worry! You can return it within 15 days!
Age verification
By clicking enter you are verifying that you are old enough to consume alcohol.