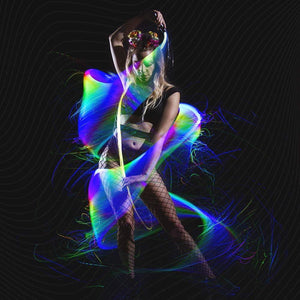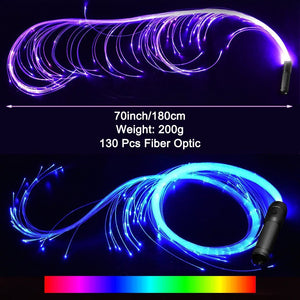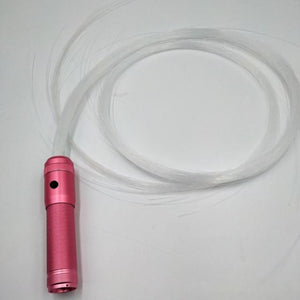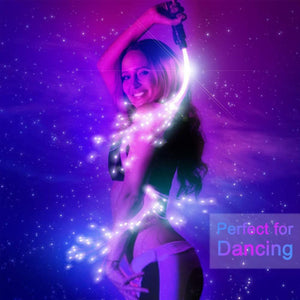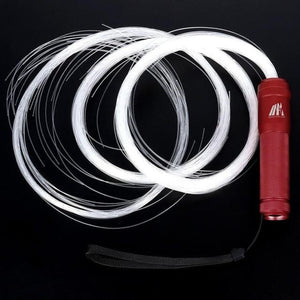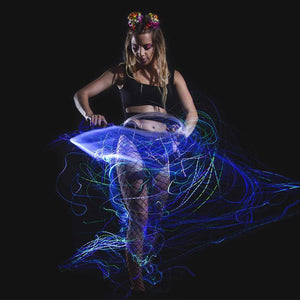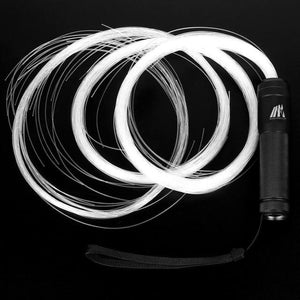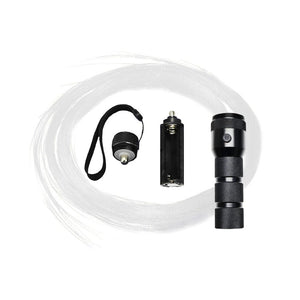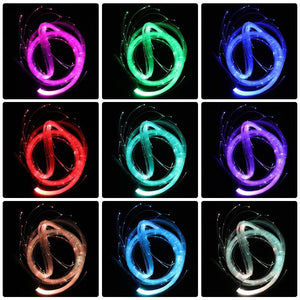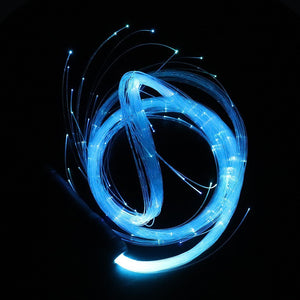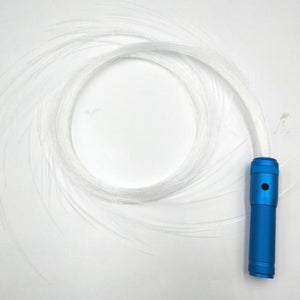 Trancentral's  LED fiber optic rave whip is the ultimate dance accessory to dazzle all your rave friends. It's great for psytrance raves, psychedelic parties and EDM Music festivals. This portable festival whip is super bright, thanks to its powerful bright LED glow fibers.
The glow nano fibers offer 10 color variations and stretch to almost one meter when in motion.

The rave light whip benefits from a one-button operation, so you can easily change to 8 different modes.

The silky smooth fibers are flexible, thanks to a 360 degree swivel ball bearing unit.

Design includes a fabric loop and textured handle for better grip.
Details & Care
Made in China

Water resistant design with aluminum alloy handle.

Low energy consumption with 3 AAA battery operation (batteries are NOT included).
Age verification
By clicking enter you are verifying that you are old enough to consume alcohol.