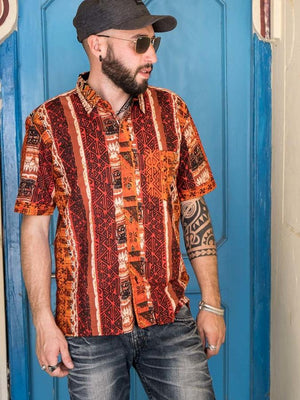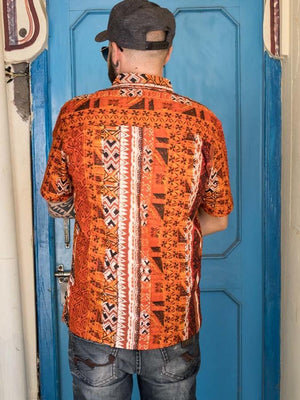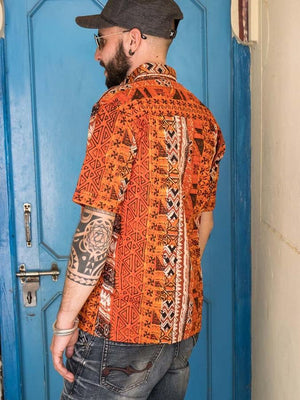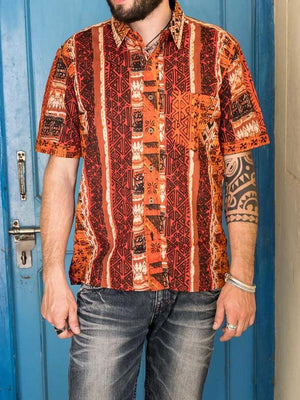 Regular price
$74.99
Sale price
$99.99
Bored by the usual shirts? Would you like to change style without going overboard? We thought of you creating the Budhil shirt!
Namastemood has made fresh and colorful shirts for its customers, made of cotton, with a semi-rigid collar and buttons.
The shirts have short sleeves and make your look a little different from usual, keeping your desire to stay comfortable. Thanks to their versatility, you can wear these shirts on many occasions, from everyday life with a sports trousers or shorts to the most special situations, during a dinner or happy hour with a jeans.
There are who combined it with a classic trousers, for a ceremony receiving many compliments! Finally men, you can indulge yourself, getting out of the box! Try them in every way!
The features of your Namastemood shirt
Every Namastemood product is born from the love for the East, its fabrics and its colors; discover the details:
Buttonhole closure
Semi-rigid collar
Straight cut
Colour: Orange
Fabric: 100% cotton
Wash: max 30° or delicate cycle
Origin of fabrics: India
Processing: India
The original Namastemood brand is recognizable by the label with Ganesha.
Our guide for a perfect size!
Consult our chart to choose the right size for your new Namastemood garment. If you were not satisfied, don't worry! You can return it within 15 days!
Age verification
By clicking enter you are verifying that you are old enough to consume alcohol.