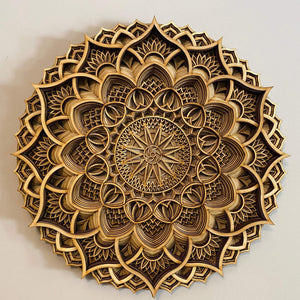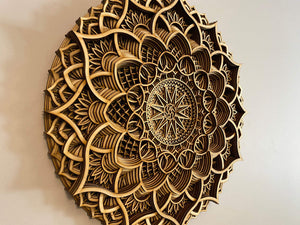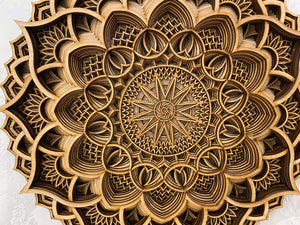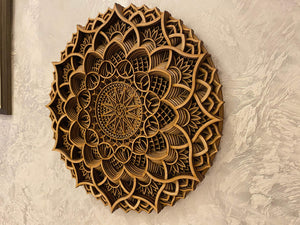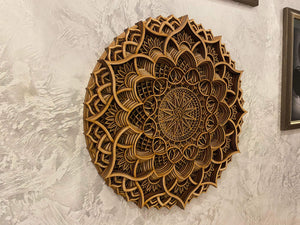 Regular price
$169.99
Sale price
$299.99
This beautiful handmade wooden wall art is modern and stylish. In the shape of a 3D mandala, this piece is perfect anywhere: home, office, yoga studio, meditation room, or chillout space.
Mandala symbols are used for meditation, prayer, healing, and art therapy for people of all ages. Invite a sense of calm into your space. Each piece is handmade from natural plywood and brings its own unique patterns in the grains of the wood. Includes a hook for mounting.
Bohemian Wall Décor

Handmade
Material: Plywood
Thickness: 24 mm
Diameters: 30 x 30 cm; 38 x 38 cm; 45 x 45 cm and 58 x 58 cm
Natural Wood or Painted
Ready to Ship
This handmade Yin Yang wall art can be used to offer as a gift to lovers, friends, and dear ones at special events like birthday parties, wedding ceremonies, engagement celebrations, Christmas, and other special days.

Please note: this wall decor is created using natural wood. Therefore, the wood grains and color can slightly vary from one piece to another, making each piece one of a kind.
See our entire collection of Wooden Mandala Wall Art.
Age verification
By clicking enter you are verifying that you are old enough to consume alcohol.