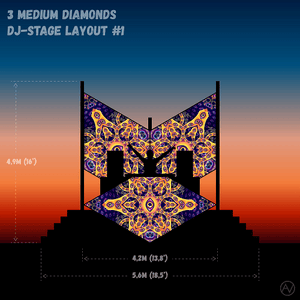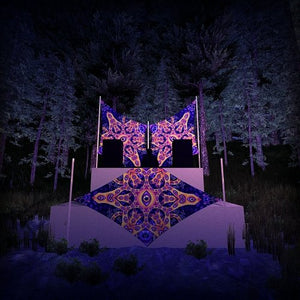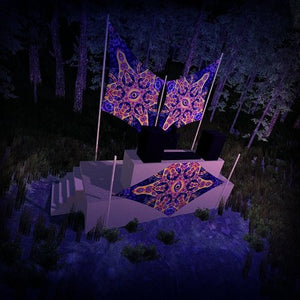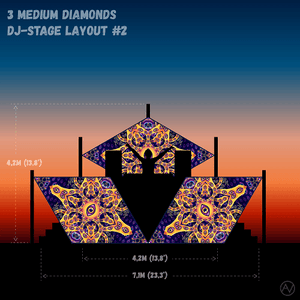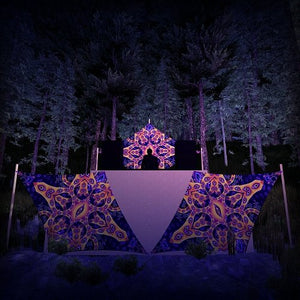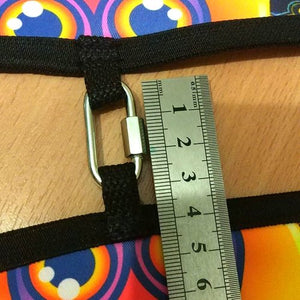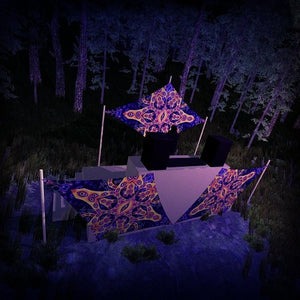 This UV-Reactive set is perfect for decorating:
 DJ-Stage / DJ-Booth

Party Dance-floor

Festival camp site
All other canopy parts in this shop also have carabiners so it's super-easy to connect them together to form beautiful trippy compositions.
This 3 UV-Diamonds contains:
> 3 UV-Reactive 4-way stretching lycra diamonds sewed across the perimeter with a stretchable black band. Each diamond is 1,5×2,6 meters big. You can stretch them up to 2,25mx3,9m / 7,38'x12,8′ each
> Carabiners for super easy connection of the elements.
Age verification
By clicking enter you are verifying that you are old enough to consume alcohol.