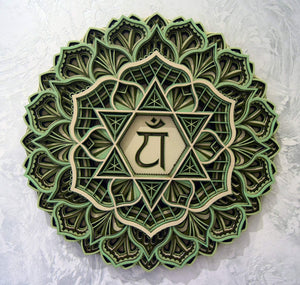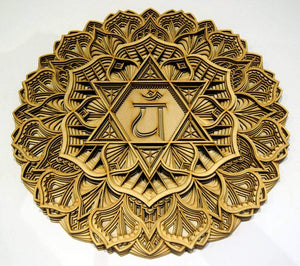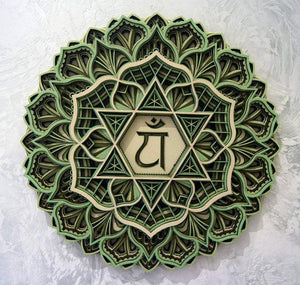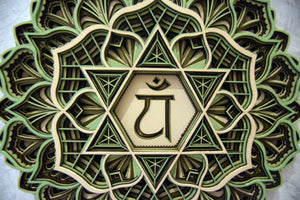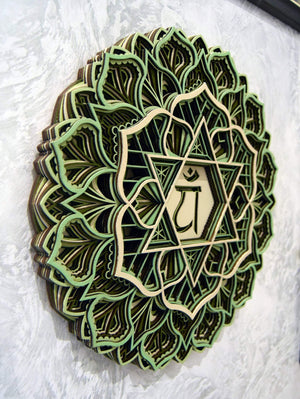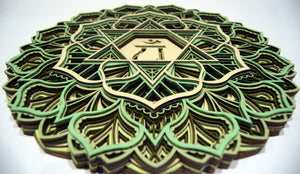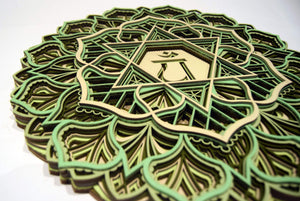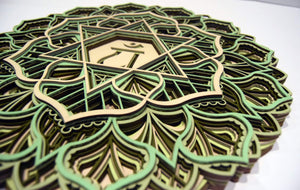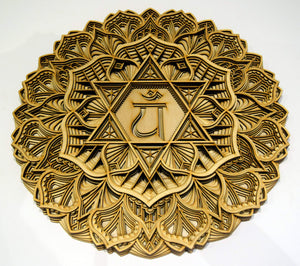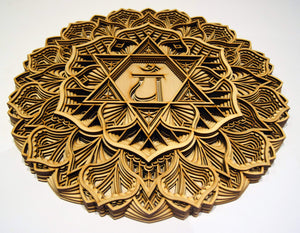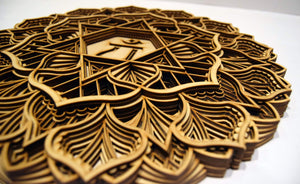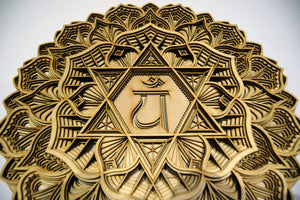 Regular price
$189.99
Sale price
$199.00
This psy art comes with Free FedEx shipping✈
♥ HIGH-QUALITY WOODEN HEART CHAKRA MANDALA PSYCHEDELIC WALL ART
This Hearth Chakra Mandala Wall Décor is lovely and high quality for lovers and friends. It will provide a stylish, modern, gorgeous, and beautiful look to your living rooms, bedrooms, homes, and offices.
We used plywood to make these arts durable, long-lasting, and reusable. Hamsa protects you against danger, negative energies, and harm. Likewise, Mandala helps boost the immune system, reduce stress and pain, lower blood pressure, promote sleep, and ease depression. These symbols are used for meditation, prayer, and healing, and art therapy for both adults and children. You can get these in different diameters and styles.
The heart chakra, or Anahata in its original Sanskrit name, colors our life with compassion, love, and beauty. Driven by the principles of transformation and integration, the fourth energy center is said to bridge earthly and spiritual aspirations. Explore what makes the essence of this chakra and how to unravel its powerful energy to enrich your life.
The seven chakras are the main energy centers of the body. You've probably heard people talk about "unblocking" their chakras, which refers to the idea that when all of our chakras are open, energy can run through them freely, and harmony exists between the physical body, mind, and spirit. Chakra translates to "wheel" in Sanskrit, and you can imagine them like wheels of free-flowing positive energy.
☛ Handmade
☛ Material: Plywood
☛ Thickness: 24 mm
☛ Diameters: 30 x 30 cm; 38 x 38 cm; 45 x 45 cm and 58 x 58 cm
☛ Cleanable and Reusable
☛ Style: Natural Wood or Painted
☛ Spiritual Wall Art
☛ Ready to Ship
♥ GIFT
This handmade Hearth Chakra wall art can be used to offer as a gift to lovers, friends, and dear ones at special events like birthday parties, wedding ceremonies, engagement celebrations, Christmas, and other special days.
Please note: this wall decor is created using natural wood. Therefore, the wood grains and color can slightly vary from one piece to another, making each piece one of a kind.
Note - there is a hook on the other side for wall hanging.
Age verification
By clicking enter you are verifying that you are old enough to consume alcohol.