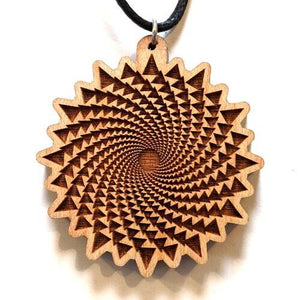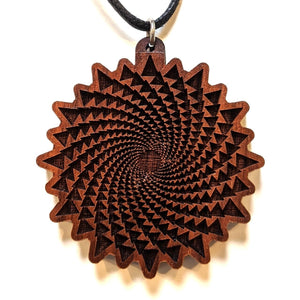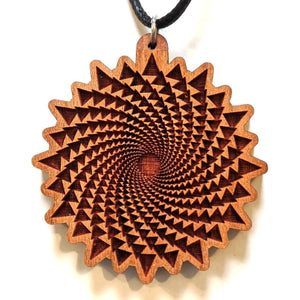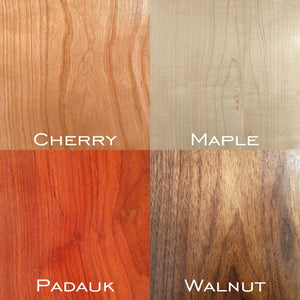 'Organic Spiral Vortex' is based in Fibonacci math, a naturally occurring pattern seen in pine cones, storms, galaxies and on many scales of the known universe. An original design by Shawn Kessler which measures about 1.75 inches round.
You can choose between our hand-finished Maple, Cherry, Walnut or African Padauk hardwoods, cut to about ¼" thick and naturally colored without any stains or dyes. You may also choose to inlay a high quality gemstone cabochon into the design! Each art pendant includes a free waxed cotton cord tied into an adjustable slip knot.
Created by LaserTrees. All of our hand-finished products are shipped from California, where they are produced as they are ordered. Please allow us a 1-2 week lead time to create and ship your order. 

Age verification
By clicking enter you are verifying that you are old enough to consume alcohol.