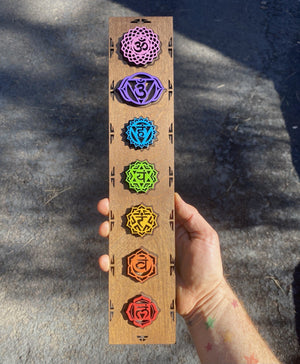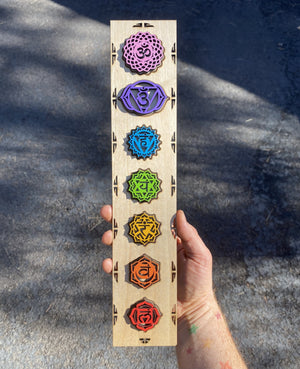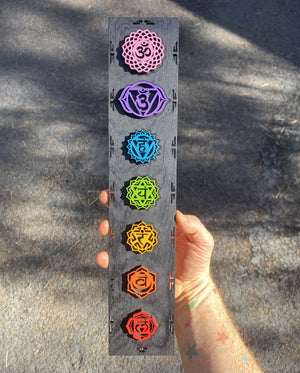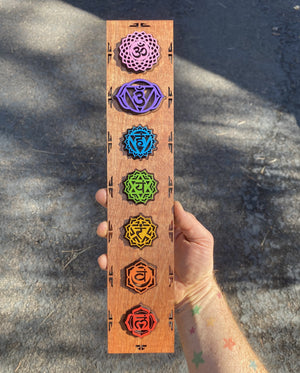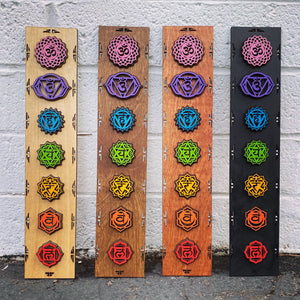 Handmade mini wall art features the chakra symbols and their colors. Created entirely out of birch plywood and stained to match each chakra's color frequency, this mini wall art invites the power of these energy centers into your space.
The chakras are major centers of spiritual power located within the human body. These circles of energy balance, store, and distribute the essences of life throughout the body and align with the subtle body, the spirit.
Symbols are laser-cut and hand-painted. The wood is stained and a layer of clear coat keeps it vibrant for many years to come. Comes with an attached wall mount for easy hanging. Available in four different background colors.
Size
15x3x.5in (38x8x1.5cm)
Free worldwide shipping.
See our entire collection of Wooden Mandala Wall Art.
Age verification
By clicking enter you are verifying that you are old enough to consume alcohol.